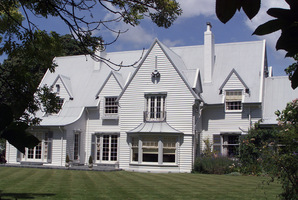 A sell-off of ministerial homes and their contents has raised more than $3 million since a change in accommodation policies three years ago, but more valuable remaining properties worth about $18 million are unlikely to be put on the market.
The accommodation policy for ministers was reviewed in 2009 after it was revealed that Finance Minister Bill English was claiming almost $1000 a week for expenses to live in his own Wellington home.
The new policy gave ministers a lump sum of $37,500 a year to pay for accommodation in Wellington, and reduced the need for Crown-owned ministerial homes.
Figures released by Internal Affairs show three ministerial houses have been sold since then, each going for about $1 million.
The total amount raised by the sale of the properties was $3.06 million while the sale of chattels from those houses and also from homes rented for ministers raised a further $55,000.
A Department of Internal Affairs spokesman said the Crown owned five ministerial homes including the Prime Minister's official residence, Premier House, valued in 2008 at $6.1 million, and the former Prime Minister's residence, Vogel House, in Lower Hutt, valued at $4.7 million.
The Herald understands the other properties are a Bolton St house valued in 2008 at $2.9 million, former Prime Minister Sir Keith Holyoake's Pipitea St home valued at $2.1 million, and another Thorndon house valued at between $1.8 and $2.14 million.
The spokesman said three of the remaining five houses had been bequeathed to the Crown and so either couldn't be sold, or had to be offered to interested parties before being put on the market, and there was no intention to do that. There was no intention to sell the two houses that didn't have restrictions.