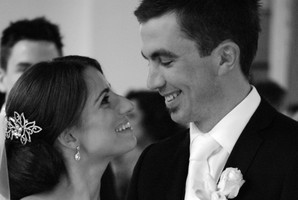 An Australian couple's dream honeymoon has been shattered by thieves.
Now Melbourne newlyweds Blake and Stefanie Charlton are pleading for the return of their camera, stolen this month from a hire car parked in an inner-city parking building.
Mr Charlton said it carried "amazing" photographs taken during an eight-day stay in the Cook Islands.
Spending the last few days of their trip in New Zealand, more pictures were taken around the Bay of Plenty.
On October 6 they checked out of their hotel and went shopping before their flight to Melbourne, parking their car in the Wilson Parking building in Auckland's Wakefield St.
Mrs Charlton noticed the rear passenger side window had been smashed when they returned an hour later. Their travel bag, containing passports, mp3 players and their camera, was gone.
"We were four hours from flying back home and everything had been going fantastic up until that point," Mr Charlton said.
The couple managed to fly home, but without their precious honeymoon photographs.
"Even if we don't find the camera, we would do anything to locate our memory card that contains our fond memories of our honeymoon, something that is irreplaceable."
Wilson Parking operations business manager Ryan Orchard said there was CCTV at the site, but given the size of the car park and the camera network it would take some time to filter through footage.
A police spokeswoman said the items could be dropped in to Auckland Central Police Station, or anyone with information could phone the station on (09) 302 6400 or anonymously via crimestoppers on 0800 555 111.