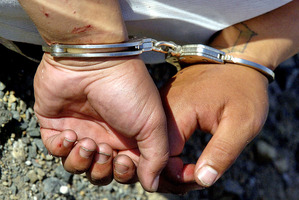 A known child sex offender from Timaru has been arrested in the Philippines and accused of molesting two young girls.
The 12- and 13-year-old were allegedly "recruited" at a public market and taken to a hotel room in another city where the 50-year-old abused them.
The victims later helped police to find the man, who was about to check out of the hotel and return to South Africa, where he has been living and working.
He was released from an Australian prison and sent back to New Zealand in February this year. Filipino police told local media that he was an assistant manager of a labour hiring company based in Mozambique and a convicted child abuser who had travelled to the Philippines three times before his arrest.
His name was on an official "watch list" due to his history of sex offending against children.
He was investigated by police in Darwin in the late 90s after allegations that he had been sexually abusing a 7-year-old girl. Police didn't prosecute the man at that stage, and he returned to New Zealand.
But he was extradited to Australia in 2008 when police decided further investigation was needed. During that investigation, further offending against a 10-year-old relative of the girl was discovered. He was convicted on charges relating to both girls and jailed.
Superintendent Renante Cabico told the Sun Star newspaper the man would face a number of charges including statutory rape and human trafficking.