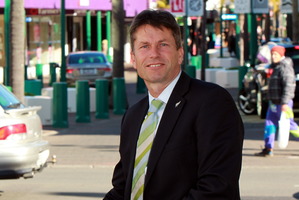 Fishing contest organisers are scrambling to comply with a Department of Internal Affairs crackdown on spot prizes.
At least one family event - Beachland's Top Catch - has been cancelled. Organisers have said the red tape made it impossible to continue.
The country's biggest fishing event, Beach and Boat Ruakaka, is going ahead with significant changes. The Snapper Bonanza, held at Ninety Mile Beach, has spent thousands trying to set up a charitable foundation to apply for a licence to draw spot prize winners out of a barrel.
Only certain licensed organisations, such as the Lotteries Commission, charitable trusts and SkyCity casino, are allowed to run games of chance with big prizes. Sports tournaments and family events were being made to comply for the first time since legislation was passed nine years ago.
Last week, the Herald on Sunday revealed that had been set in motion after a complaint from a pokie trust.
Minister of Internal Affairs Chris Tremain this week vowed to look into the way the law was being applied. "I have requested a briefing paper to gain a better understanding of the issues.
"I'm advised the department is correctly applying the law. I would welcome any comment from affected groups."
Top Catch organiser Alan Bright criticised the department's actions as "short sighted". "It's crazy bureaucracy, a law being used for the wrong reason. Now everybody misses out."
Snapper Bonanza organiser Dave Collard said it cost about $5000 to register a charitable foundation.
Beach and Boat organiser Tony Wheeler said he was frustrated at the hard-line approach. The event's $220,000 prize pool had been reshuffled to allow participants to sign up to sponsors' databases to go into the draw. That was not considered gambling because there was no cost to enter.
Prizes based on fish were not popular as it encouraged cheating and over-competitiveness. "Our style of event does so much good for communities. No one heads to the Beach and Boat and says, 'Woo-hoo let's go gambling'."
Last year the event featured on an American TV show hosted by kayak fishing legend Jim Sammons.
"You would think the Minister of Tourism would say, 'Well done'. Instead, I get 27 hours' notice to redevelop a business, forced to destroy more than $4000 in printed brochures and spend another $6000 on graphics, legal fees and development fees to completely change an event that had already gone to market."
Pub Charity chief executive Martin Cheer said his trust hadn't laid the complaint, which he described as "technically correct but pedantic".
Gambling act catches a sprat, p45