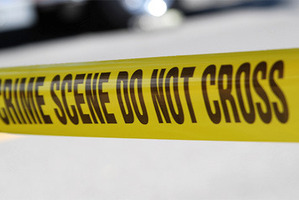 Family and friends of a 6-year-old Porirua boy who was killed when he was hit by a car on Friday spoke of their loss yesterday.
Junior Ianuali was struck by a large people-mover as he was crossing the road to join his friends not far from his school. He was just metres from his home on Champions St.
Witnesses say he was rushing across the road after school and his horrified friends saw the crash.
Flowers and stuffed toys mark the spot where he was hit. His aunt, Manuia Ianuali, said the family were devastated.
"We're still grieving. We just want to know what happened."
Family and friends were visiting Junior's family to offer support.
Junior's neighbour, Paerata Ahiao, said he was a lovely little boy.
The driver, believed to be in his 40s, stopped at the scene and is helping police with their inquiries.
Elizabeth Tuiala, who lives opposite where the accident happened, had just walked outside when the boy was hit.
There were a lot of children in the area at the time, she said. "About 10 minutes before it happened I was just saying how many kids there were around and how fast the cars were all going," she said.
There is no official slow zone around the school, but police enforce a strict 4km no tolerance limit area around all schools for 250m either side of their boundaries.
Tuiala said the vehicle appeared to be travelling fast, especially as there was a school in the area.
Senior Sergeant Derek Chapman said the incident was a tragedy.
"It's just another reminder to drivers to look out for kids around schools and slow down."
- APNZ