Critics also demand shake-up of organised-crime-fighting unit after the Red Devils and Dotcom cases.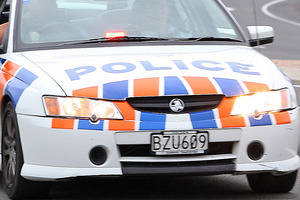 The Labour party is calling for a Government inquiry into police investigations as the fallout from the Red Devils court decision continues.
Police were this week on the receiving end of a stinging High Court ruling which found they breached the court process by faking the prosecution of an undercover officer to protect his cover as he infiltrated the Nelson gang.
Deputy Police Commissioner Mike Bush today acknowledged the undercover operation, Urewera raids and Kim Dotcom prosecution had affected the force's reputation.
And Labour police spokesman Kris Faafoi is calling for a Government inquiry to ensure public confidence in police investigations.
"No one wants to see gang members charged with serious offending walk from court without having their cases heard because of process issues.
"It's important that we look at whether there is a systemic issue at play in the recent cases in question and whether we are giving our frontline investigators the right resources and enough resources to make sure prosecutions stick."
- APNZ