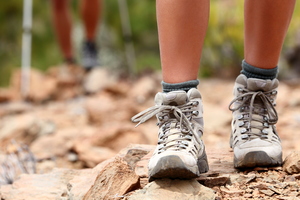 Two foreign climbers who "got into a little bit of bother" in Fiordland overnight on Monday were plucked from an area known as the Cul de sac, near Mt Cross Cut, yesterday morning.
Sergeant Tod Hollebon of Te Anau police said the men, in their early 20s and from France and Ireland, went climbing on Monday, intending to climb up to the Cul de sac, over to Mt Cross Cut and back down another range.
"They weren't comfortable going any further - it was a combination of their experience levels and the snow and ice conditions at the time. They made the decision to sit it out."
Mr Hollebon said the men were not carrying an emergency locator beacon, or any other form of communication.
Fortunately another climber was aware of their intentions and notified police using a satellite phone yesterday morning when they had not returned from the climb.
"They would have been rescued faster if they had a beacon or means of communication," Mr Hollebon said.
The men were visible through binoculars from the road but Southern Lakes Helicopters was sent to collect the men, using an Alpine Cliff Rescue climber familiar with the area, a scoop net and a long line.
"They were a bit cold and a bit tired but pretty relieved," Mr Hollebon said.