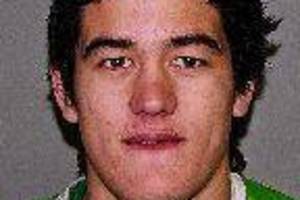 An Auckland man has been sentenced to six years and 11 months for stabbing a police officer in the head and offending against his former partner.
Rangi Paul Potaka-Alexander, 23, sat with his head bowed through much of the sentencing at Auckland High Court today.
During a trial he was found guilty by a jury of wounding with intent to cause grievous bodily harm.
He had pleaded guilty to three other charges; assault with intent to injure, relating to the attack on the officer, and assault and attempting to pervert the course of justice, relating to his former partner.
The Crown described the offending as premeditated and serious, pointing to the use of a lethal weapon, targeting the head in the "entirely unprovoked" attack, and that it was on a public servant.
On the morning of August 26 last year, a dispute broke out between Potaka-Alexander and his former partner.
Following the attack, the woman escaped to a neighbour's house and called police.
When a patrol car and single police officer arrived, the woman got into the passenger seat and while she was talking to the officer, Potaka-Alexander appeared and got into the back seat.
At first the officer was confused about who the man was and why he was in the car. Then Potaka-Alexander produced a long-bladed kitchen knife.
Speaking to his former partner he said "It's your fault that I have to do this" before lunging at the officer with the knife, the court was told.
The officer wrestled the knife off him, and suffered wounds to his hands and face.
"I could feel the knife he had and the blade slicing into my face.
"I was desperate. The incident felt like it was neverending," the officer said in a victim impact statement read to the court.
A second fight then started outside the car, where Potaka-Alexander kicked and pinned the officer against the door frame, knocking the air out of him, said the constable in his statement.
"I just had an overwhelming sense that this was my end."
Eventually he was able to lock Potaka-Alexander in the patrol car until back-up arrived.
The charge of assaulting a female related to offending against Potaka-Alexander's former partner three months earlier. The charge of perverting the course of justice related to a letter he wrote to his victim from prison, trying to get the charges dropped.
When sentencing, Justice Woodhouse said he took Potaka-Alexander's age and expressions of remorse into account, although the judge noted having reservations about his sincerity.
Justice Woodhouse described the offending as serious and having an element of premeditation.
- APNZ