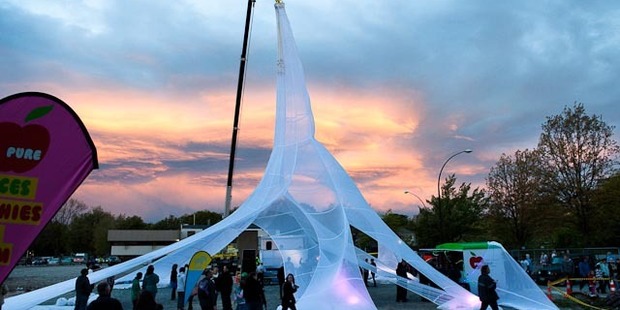 Quake-ravaged Christchurch has made it onto Lonely Planet's list of top 10 cities, the only New Zealand city to do so.
The city, described by Lonely Planet as "rising from the rubble with a breath-taking mix of spirit, determination and flair", is ranked 6th on the travel publisher's Top 10 Cities for 2013.
Lonely Planet's Asia Pacific sales and marketing director Chris Zeiher said each city was chosen based on its merits and the experienced it offered travellers.
"We believe 2013 will be a great year to visit to Christchurch and experience the amazing energy of the city in its rebuilding phase."
Christchurch Mayor Bob Parker said the energy and buzz in Christchurch made it an exciting place to visit.
"The creativity and determination Christchurch people have shown since the quakes means we now have a city like no other in the world," he said.
Canterbury Employers' Chamber of Commerce chief executive Peter Townsend said Christchurch's inclusion in the list showed how far the city had progressed since the quakes.
"Hopefully we're going to see a lot more visitors heading our way as a result of this endorsement. It is vital to our economy that our tourism industry recovers quickly and accolades like these are an invaluable marketing tool."
Christchurch and Canterbury Tourism chief executive Tim Hunter said there was a misconception that Christchurch was still a broken city but the city now had a lot of tourism providers up and running again.
"Christchurch truly is the garden city, especially in spring, summer and autumn. It's still a beautiful city to live in," he said.
Associate Minister of Tourism Chris Tremain said Lonely Planet's endorsement of Christchurch was exactly the sort of boost the city needed.
"It's a real coup to get Christchurch included in the list of top 10 cities for 2013. As a regular user of Lonely Planet when I am travelling myself I fully understand the significant value of this recommendation."
After the devastating earthquakes in September 2010 and February 2011, much of the CBD's buildings and infrastructure was damaged or had to be destroyed. Before the quakes it housed around 6000 businesses employing 50,000 people. Now the central city has been cleared for rebuilding. So far the Government has spent around $2.45 billion on rebuilding the city.
TOP 10 CITIES
Lonely Planet's Top 10 Cities 2013:
1. San Francisco, America
2. Amsterdam, The Netherlands
3. Hyderabad, India
4. Derry/Londonderry, Northern Ireland
5. Beijing, China
6. Christchurch, New Zealand
7. Hobart, Australia
8. Montreal, Canada
9. Addis Ababa, Ethiopia
10. Puerto Iguazu, Argentina
- APNZ