Blame lies with over-committed lawyers says ministry.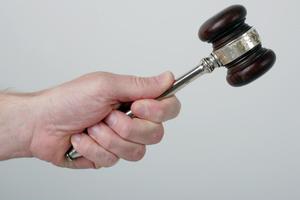 The jury trial system is approaching "crisis point" as defendants and victims are forced to wait more than three years for some cases to reach the courtroom, according to lawyers.
The average waiting time for a district court jury trial reached 390 days in the year to June 2012, up from 337 days the previous year. In Auckland that figure has risen to 429 days, while in Wanganui there is an average wait of 542 days for a trial to be heard.
Lawyers say the chronic under-resourcing that causes delays can affect a defendent's right to a fair hearing and witnesses' ability to recall events.
But Justice Ministry sources point the blame at lawyers taking on more work than they can handle.
The pressure on the court system was highlighted when a recent trial was aborted, and a new trial date could only be found in September next year.
Kindness Agwu, Bert Jury, and a third man with name suppression were accused of importing kilograms of cocaine and distributing it from the basement of a Ponsonby gym.
The expected four-week trial was aborted partway through when two of the defence lawyers became unavailable.
Judge Roy Wade sought an urgent rescheduling date, and one was found on October 29.
But the lawyers for the three accused were once again unavailable, and the defendants did not want to hire new counsel. A date was eventually found next September.
In a written ruling, Judge Wade said it was "wholly unacceptable from any point of view" that the trial be delayed for that length of time.
In the Manukau District Court, 21 trials which had been set down for firm dates in 2013 had to be postponed this week when it was discovered no judges would be available. They include several child sex cases, which normally take precedence over other types of trials.
The problem will be exacerbated when jury trials are halted for two years at Manukau District Court because of a leaky roof.
In another case, also at Manukau, four men who were charged with aggravated robbery in 2010 will have to wait until mid-next year for their case to reach trial.
Benjamin Vainu, Sani Tauaese, Lance Deer and Sauleao Lavea all deny the charges, and three of them have been refused bail, meaning they will spend more than three years in custody awaiting trial.
Tony Bouchier, of the Criminal Bar Association, said under-resourcing from the Justice Ministry had left the courts at "breaking point".
"Courts are snowed under. They just don't have the judicial resources to cope."
Bouchier said there was a risk that charges could be dropped due to the length of time it was taking for the cases to be heard. "Three-year delays are common place," he added.
The Ministry of Justice has announced it is considering culling 23 judges, cutting back 100 court staff, and closing regional courtrooms.
A Justice Ministry spokesman said: "The court makes every effort to schedule trials as soon as possible but when there are multiple delays because defence counsel are unavailable there is little the court can do apart from reschedule for the next available date. Finding a suitable time to reschedule a case becomes harder the longer the trial is expected to take."