Failure to find body in murder mystery haunts investigator.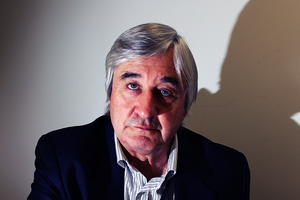 The former detective in charge of a 20-year-old murder mystery blames himself for not solving the cold case.
Tomorrow is two decades to the day since the "sinister disappearance" of devoted Te Puke mother Judy Yorke.
Retired police officer Alan Collin, who headed the original case, told the Herald On Sunday this week he took full responsibility for not getting justice for the young mother-of-two and her family.
"To me it's a failure on my part. I've actually failed the family by not bringing Judy home. I failed the police team I was leading too."
Petite Judy Yorke was last seen at a party near the Bay of Plenty town of Te Puke in October 1992.
All involved with the investigation are convinced she was murdered, although her body has never been found.
Collin, who now works as an investigator with a government department, said he contacted Yorke's parents every year on the anniversary of her disappearance.
He spoke highly of Jane and William Yorke for their efforts in raising their grandchildren. After two decades, he still held hope their daughter would be found. "I'll get into trouble with police for saying this ... look, with me, the person or persons responsible is not a high priority now. The priority is to make the call to Jane telling her: 'We've got Judy and we're bringing her home'."
Collin, who believed Judy was murdered shortly after she left the party, still hoped someone involved the 25-year-old's death would break ranks and tell police what happened. "The reality is there's more than one person who knows what has happened. Twenty years is a long time to keep secrets."
He was convinced that some partygoers weren't honest with the police at the time but accounts were also hampered by drug and alcohol use.
The family plans a low-key commemoration this week.
Jane Yorke said she was convinced the killers had fled the country. She also believed she knew who they were - three people her daughter knew. "There were three of them who killed my daughter and they're all over there [in Australia]."
The last reported sighting of Judy was early on October 22, 1992, at a packing shed on a Matapihi orchard just south of Mt Maunganui. Judy had arrived at the party in her car, which was found back at her home in Te Puke the next day.
Her parents assumed she had gone off with friends but contacted police when she did not return for her daughter's birthday on October 28.
Tauranga police have renewed an appeal for information to help solve the cold case. Senior Sergeant Lew Warner said there were people of interest and he hoped possible changes in allegiances would result in a tip-off.
"The police would love to get the body back for the family and for the person or persons involved to be apprehended."
Jane Yorke said she was comforted by the annual telephone call from Alan Collin who "rings me every time".
Grandson Joseph, 27, still lives with her in Te Puke and granddaughter Sharni, 24, has joined an army training programme. Both have few memories of their mother.