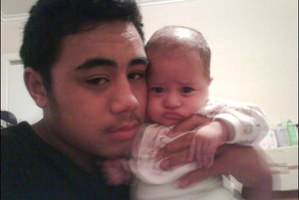 A mother whose innocent son was mistakenly shot dead by police will sue the Crown for $1 million.
Halatau Naitoko, a 17-year-old father and courier driver, was killed by a member of the armed offenders squad as officers tried to apprehend gunman Stephen McDonald on January 23, 2009.
Now his mother, Ivoni Fuimaono, has been given legal aid to bring legal proceedings against the Crown and the police.
Speaking at the High Court at Auckland, Naitoko family lawyer Colin Pidgeon, QC, said Ms Fuimaono was "thrilled" with the decision.
He said human rights law expert Dr Paul Rishworth was helping on the case. The family would seek $1 million as a punitive payment.
Mr Pidgeon said that the figurehad been calculated by looking at other cases in Commonwealth countries.
He said the matter was likely to go to court next year but because Mr Naitoko did not have a will, his mother would have to get "letters of administration" to act on her son's behalf.
Mr Pidgeon told Radio New Zealand: "The family are in a very financially difficult situation and the Ministry of Justice, through the Legal Services Agency, has even gone to the extent of granting legal aid to apply for letters of administration, which is quite unusual."
He said the Independent Police Conduct Authority had pointed out "serious dereliction of duties" by the officers involved.
"She feels unless she seeks compensation, justice will not be done."
The authority criticised police for lacking "effective command and control" and concluded that Mr Naitoko's death was the "tragic outcome of a rare combination of events".
Its report concluded that Officer 84 and Officer 81 were "justified" in shooting at McDonald, but found that their aim was "not accurate or safe".
- APNZ