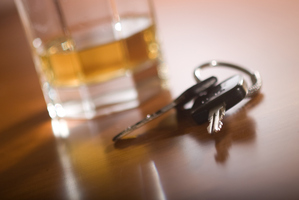 A man charged with driving drink driving after police found him intoxicated and asleep at the wheel, with keys in the ignition and headlights on, has abandoned plans to defend the charge.
Gisborne Turanga Mahaki, 31, shearer, of Ngatapa, pleaded guilty when he appeared in Gisborne District Court yesterday.
He was sentenced to 75 hours' community work, nine months' supervision and disqualified from driving for six months.
Mahaki earlier indicated he would argue that he was not actually driving the car when he was found in it in the Wairarapa with a breath-alcohol level of 1054 mcg - more than two-and-a-half times the legal limit.
Counsel Nicola Wright said Mahaki drank some alcohol on the Cook Strait ferry before driving his car off it, then later consumed alcohol at a bar in Martinborough - after which he had not driven. He had only returned to his car to sleep in it.
The car headlights were on because they were activated automatically when Mahaki used his keys to turn on the heater.
The consequences of losing his driver's licence would be significant for Mahaki, who lived in a rural area, Mrs Wright said.
Judge Barney Thomas said police were unable to argue with Mahaki's contentions.
However, Mahaki had admitted driving off the ferry after drinking.
While it was impossible to know what Mahaki's breath-alcohol level would have been at that time, it was no doubt over the limit.
- The Gisborne Herald