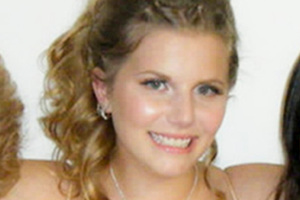 The Marceau family believe the decision by Judge David McNaughton to release Akshay Chand on bail last October sealed Christie's fate.
Releasing Chand allowed him to carry out the plan he hatched in custody to stab Christie to death.
But a legal expert says the judge made a careful and considered decision and "had no other option" other than to release the 18-year-old.
Professor Warren Brookbanks, a University of Auckland specialist in criminal and mental health law, explained to the Herald how the bail process works and the specifics around the Chand decision.
Judge McNaughton was not available to talk about the issue and Chief District Court Judge Jan-Marie Doogue would not speak to the Herald.
Professor Brookbanks said Judge McNaughton bailed Chand because he was "satisfied that new medication the defendant had been placed on was beginning to have a positive effect and that he was seeking professional help for his mental health issues.
"In the circumstances, and granted that he had no previous criminal history, the judge was presumably satisfied that with strict conditions as to residence, a 24-hour curfew and a clear direction that he was not to associate with Miss Marceau or go to her address, the principal risk factors were managed," he said.
"On this basis, I assume the judge considered there was no 'just cause' to continue the defendant's custodial detention."
He said by law, Christie's letter opposing bail would have been considered.
"The court must take into account the views of a victim where the offence is one that has led the victim to have reasonable fears for his or her physical safety or security."
The prosecutor must inform the court of the victim's views about the accused's release on bail.
"However, at the end of the day it is a judicial decision involving the exercise of judicial discretion. In some cases bail must be given, in others it is the judge's call," he said.
"Absolute certainty that there is no risk from releasing a person on bail can never be given. Nor is it demanded by the Bail Act.
"The public can only expect that all relevant matters are taken into account by a judge in making his or her decision so that it is an informed decision."