Inquiries to examine safety changes made after copter deaths as well as state's failure to investigate accident.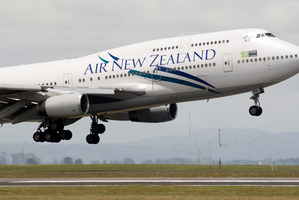 Inquiries into state failings over the fatal Anzac Day crash in 2010 do not open the way for reviewers to go behind the air force's findings from its internal investigation - the sole probe carried out into the accident.
Details of two reviews were released yesterday as the Civil Aviation Authority began its investigation into a military blunder linked to widespread safety failings which placed an Air NZ flight at risk.
State Services Minister Jonathan Coleman - also Defence Minister - ordered the reviews during a Herald investigation into air force safety failings linked to the crash.
Herald reports have revealed widespread safety issues across the air force including an incident in which the air force endangered the lives of up to 379 people aboard an Air NZ flight by sending "illegal" and dangerous canisters. The air force has now admitted seven other incidents in which it shipped dangerous goods under the wrong labels.
The inquiries will study safety changes made by the air force after the crash in 2010 and failures by health and safety bureaucrats to investigate the accident.
The terms of reference focus on checking progress on safety changes recommended by the Court of Inquiry in the crash. The recommendations focused mainly on 3 Squadron even though the Accident Analysis Report they were based on raised concerns about the entire air force.
The report, obtained by the Herald, revealed the air force's most experienced accident investigator believed it was not able to operate safely.
The lead reviewer of the safety changes is Ian Fitzgerald, who co-authored a report released last month studying the Ministry of Defence's performance. The States Services Commission report said there needed to be a better process for measuring the quality of military risk assessment and highlighted the need for improvement to the military's "lessons learnt" process.
The Herald has learned through the Official Information Act no safety recommendations from the air force's formal investigation have been put in place since it ended in December 2011.
The only safety changes made were those ordered to be carried out with urgency in May 2010. An NZDF spokesman said another nine were expected to be marked as completed next month.
The air force's Accident Analysis Report into the crash found the air force had failed to put in place safety recommendations.
The reviewer found the air force had carried out only 47 per cent of safety orders in the 10 years leading up to the Anzac Day accident.
The recommendations it had yet to act on included an order to discover why it had ignored so many prior safety recommendations.
The CAA investigation into the Air NZ incident is meant to report back next week.
Authorities are also expecting to seek details of an incident from 2007 involving shipment of a helicopter engine.