Housing NZ spends big to secure empty properties, including 355 waiting for tenants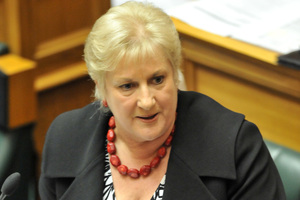 Housing NZ spent a total of $1.6 million on security firms last year for work which included monitoring about 355 houses in Auckland and Northland which were sitting empty waiting for tenants.
Labour's housing spokeswoman, Annette King, obtained the figures and said that security bill would be lower if Housing NZ did not leave state houses empty for long periods.
"You would surely be better off spending $1.6 million to get people back into houses rather than guarding empty ones."
The figures for the year to June showed Auckland-based company JAG Security Services was paid just over $1.033 million for regular patrols and installing temporary alarms in vacant houses. The second highest paid was Sub5 in Christchurch, which received $183,561. They were also employed to monitor houses in earthquake red zones.
A Housing NZ spokesperson said security costs were "a routine and necessary" aspect of the agency's business. "We use security contractors for a number of reasons, including monitoring vacant properties in at-risk areas, ensuring properties are well-lit and safe, and general security services for corporation offices."
At the end of July, there were 355 empty state houses in Auckland and Northland which were ready for tenants to move into, including 249 in East and South Auckland, and 106 in North, West and Central Auckland, and Northland.
Though many were simply empty temporarily until new tenants moved in, Ms King said she had visited empty state houses in Wiri and South Auckland which had been vacant for long periods, and despite security patrols many had been vandalised.
Housing NZ has previously defended itself from claims that hundreds of homes were simply left vacant, saying last month that any homes that were vacant in the longer term were either waiting for repairs, due to be sold, or were unsuitable for any of those on the waiting list, usually because of location and size. For example, in Otara there were too many three-bedroom homes while larger four-plus homes were needed.