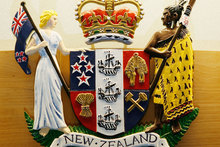 A Greytown man accused of sex offences against young boys in the 1970s and 1980s can now be named.
Nigel Thorp, 61, faces two charges each of indecent assault of a boy under the age of 12, committing an indecent act and unlawful sexual connection with a male under the age of 12.
Thorp appealed in August against a decision by Judge Carrie Wainwright to discontinue name suppression, which was denied.
Yesterday, the court confirmed Thorp's appeal had been declined and his name suppression had expired. He will next appear in Wellington District Court on November 20.