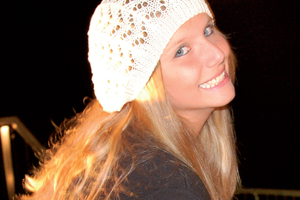 The man who kidnapped Auckland teenager Christie Marceau two months before she died will be sentenced in the High Court at Auckland today.
Akshay Anand Chand, 19, pleaded guilty last month to kidnapping and assaulting Christie two months before he allegedly stabbed her to death at her family's North Shore home.
The court was told that Chand had held Christie at knifepoint and told her he would stab her if she didn't follow orders on September 6 last year.
He had demanded Christie come to his house or he would "hurt himself''.
The pair sat in the lounge room and talked before Chand began to get agitated and demanded Christie hand over her cell phone.
Chand pulled a knife on Christie and told her not to disobey him or "I will knife you''.
He told her to take off her clothes and continued to talk about his problems for about 35 minutes before he allowed Christie to dress and leave.
Chand also faces a charge of murdering Christie two months after the kidnapping, but has not entered a plea on that charge.
Crown prosecutor Simon Moore SC indicated last month that Chand's lawyers would be arguing a defence of not guilty by reason of insanity.
- APNZ