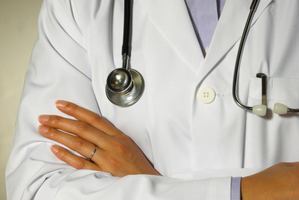 A man caught posing as a medical student for two years despite being rejected from the university programme went to "great lengths" to hide what he was doing from his classmates, staff and his family.
He has not offered any decent explanation to the University of Auckland, who are continuing to collect evidence relating to his ruse that they will hand on to police.
He studied biomedical science in 2010 and then failed to get into medical school. But he carried on attending classes - including cadaver dissections, and may have gone on hospital placements.
Associate Professor Warwick Bagg said the man's act would have been "untenable" next year as the medical students split into smaller learning groups.
He said evidence collected so far from students and teaching staff suggested that the man had not had any one-on-one contact with patients.
A signing system for confidential and sensitive material meant he would not have gained access.
Mr Bagg said a formal meeting was held with the man's classmates yesterday. They were shocked, hurt and angry.
"They all had no idea of the level of duplicity that this individual proved capable of," he said.
"Medicine is a profession built on trust... we proudly teach ethics and professionalism to our student and the actions of this individual are at complete odds with these tenets. We apologise to our student group for any role we had in allowing this situation to develop and continue."