Special report: In the final of a two-part report, Bernard Orsman looks at how the seven Auckland Council-controlled Organisations are shaping up in their duties for the Super City's 1.3 million residents.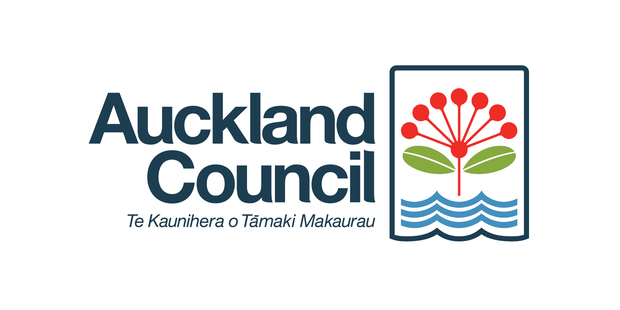 Auckland Transport
There is more good news than bad news coming out of Auckland Transport, which earns the CCO a big tick.
The mega-CCO, which spends more than half of ratepayers' money and is run by a board of mostly unelected directors, has made significant progress in two years.
After years of inaction, construction has started on the $1.5 billion package of transport projects for Southeast Auckland called Ameti, a fleet of electric trains are due in service from 2014 and preparatory work has started on the $2.86 billion city rail loop.
But in his final report as board chairman Mark Ford reminded Aucklanders that the cost of building, renewing and keeping the existing transport system running remains a major challenge.
In the same document, chief executive David Warburton said while the challenges were large, in its most simple form the focus remained on getting people and goods where they wanted to be, on time.
It is this focus, in particular Aucklanders' daily experience with public transport, that is on the minds of Auckland Transport's political masters at council.
In August the overall number of public transport trips fell by 0.5 per cent compared with the same month last year - a 4.4 per cent decline was reported on the trains - which Auckland Transport blamed on last year's Rugby World Cup figures.
There is unease at council about the drop off in public transport and continuous niggly problems with timetables, the real-time information service, performance issues by rail operator Veolia and the like.
"Auckland Transport needs to get on top of these issues because they are all about confidence in the public transport network," a council source said.
Mr Warburton said daily problems would always occur, but Auckland Transport was working on them. The real time information system was being upgraded subject to "budget availability", a major review of bus timetables was under way and the integrated HOP card was going live on trains and ferries over the next two months. Buses would follow by the middle of next year.
Mike Lee, one of two councillors on the board, said the real test for the CCO would be achieving council's goal of doubling public transport trips to 140 million by 2022.
From November, AT will be chaired by health guru Dr Lester Levy, who on the eve of taking control at South Auckland Health in 1993 declared: "I worship the patients."
Herald columnist Brian Rudman wrote last month that Auckland Transport was Dr Levy's Everest to conquer. "I'd be delighted if he concentrated on passenger worship." So, too, would all of Auckland.
Watercare Services
Watercare is a well run organisation whose chief executive Mark Ford looms as a Goliath of the Super City.
Highly focused with a strong executive team around him, Mr Ford and the Watercare board have smoothly moved from a bulk water supplier to six former councils to a business serving 1.4 million customers.
The cost of water has fallen and the move for many customers to paying directly for wastewater has been a success, albeit with some opposition to monthly billing.
From a council perspective Watercare is doing most things well. It is in strong hands, has a large capital works programme with work due to start on an $800 million wastewater tunnel across the city and has had good dialogue with the council over its pricing and tariff structure.
But when it comes to Mr Ford's iron grip over Watercare and his other roles, first as chairman of Auckland Transport and now as one of the Government's favoured go-to men, questions arise.
Mr Ford left Watercare in 2009 to become chief executive of the agency that set up the Super City before returning to Watercare, which one senior council source said is "still run as a bit of a personal fiefdom". It rankled when Watercare did not buy into a single council brand for the CCOs.
The council was happy for Mr Ford to chair Auckland Transport but is keeping a close eye as he takes on roles outside Auckland as chair of Solid Energy and a body set up to oversee the Christchurch rebuild.
"He's at the limit of what is appropriate," the council source said.
Mr Keenan said he was happy for Mr Ford to take on the extra jobs, particularly the Solid Energy role, to test his mind - but his primary focus had to be Watercare.
Another niggling concern is Mr Ford's salary package. He earned between $710,000 and $720,000 in the past financial year, which is out of kilter with the pay packets of other CCO chief executives.
Waterfront Auckland
Aucklanders have flocked to the new Wynyard Quarter development on the waterfront, which has scooped 14 national and international awards.
There has been a lot to get excited about with the $120 million of public projects that opened in August last year - from Wynyard Crossing, North Wharf and its eateries to the old concrete silos and grassed parkland.
Board chairman Bob Harvey said in his annual report the waterfront was key to the success of the Rugby World Cup, pulling communities together and giving us a sense of who we could be.
The fanzone in the Cloud on Queens Wharf, beautifully lit at night, stopped people in their tracks.
However, much of the credit for the wow factor at Wynyard Quarter is not down to Waterfront Auckland. Work was begun in 2007 by the former Auckland City and regional councils who set up the Sea + City development body under the leadership of John Dalzell, who became chief executive of Waterfront Auckland.
The challenge facing Waterfront Auckland is to build on the success of Wynyard Quarter and move to the next stages of developing the wider waterfront, based on a masterplan looking ahead 30 years.
"There has been significant public money going into the waterfront and the question has to be asked about the potential commercial development that should generate revenue to help pay for the public amenity," a council source said.
Sea + City secured the first big tenant to move to Wynyard, with the ASB Bank set to move into its new headquarters next year, but Waterfront Auckland has not had much success on the commercial front.
Plans for a luxury hotel on the former Team New Zealand site fronting the Viaduct Harbour have fizzled, $16 million of ratepayers' money has been pulled from a facility to service superyachts and it is still early days for an innovation precinct, which Mr Harvey predicted would become a mini Silicon Valley.
Mr Dalzell said the market did not always respond as the CCO would like, citing difficult market conditions among reasons for the lack of private investment.
One project Waterfront Auckland achieved is the conversion of Shed 10 on Queens Wharf into a cruise ship terminal at a reduced cost of $18.6 million.
The future management of Shed 10 - which will be used for public events outside the cruise ship season - and the Cloud has raised the issue of "overlapping interests" between Waterfront Auckland, Regional Facilities Auckland and Tourism, Events and Economic Development.
All three CCOs have an interest in Shed 10 and the Cloud. Regional Facilities operates the Viaduct Events Centre further along the waterfront.
Auckland Tourism, Events and Economic Development (Ateed)
It has been a bumpy two years for Ateed, which is in the business of promoting Auckland, organising big events such as the Rugby World Cup and this week's world championship triathlon, and boosting the city's economy.
It's an interesting and unique framework, says construction boss and board chairman David McConnell, who is passionate about lifting Auckland's horizons.
Ateed has high goals - like attracting major events and luring more international and national visitors to the city - which are still to be realised. Economic development has been harder to define.
Mr McConnell says it has been a "good two years on the whole" - but on several occasions Ateed has come unstuck.
The CCO did a tremendous job organising the Rugby World Cup - the fan trail was testimony to that - but its events team was largely responsible for the opening night shambles on the waterfront and trains to Eden Park.
This led to humiliation for Mayor Len Brown when Rugby World Cup Minister Murray McCully seized control of Party Central Queens Wharf.
Ateed's next blooper occurred bringing the V8 Supercars back to Pukekohe. The board conducted a thorough assessment and due diligence of the controversial event but kept councillors in the dark about the details when it went to the council for approval. Weeks of negative publicity followed.
Ateed boss Michael Redman resigned last year after being at the centre of a damning review by Audit NZ into the V8 Supercars in Hamilton. He was chief executive of Hamilton City Council when the street race cost ratepayers $37.4 million.
The CCO also got into unnecessary trouble by refusing to say how much it forked out for this year's New Zealand Fashion Week. It backed down and revealed the cost was $225,000.
Brett O'Riley's appointment as chief executive in April has received positive feedback in council circles. He is experienced and well connected in Government and business.
Regional Facilities Auckland
"We are working within a tight budget," says Sir Don McKinnon, Regional Facilities Auckland chairman and former deputy Prime Minister and Commonwealth Secretary-General.
Chairing Regional Facilities, which oversees city institutions as diverse as the art gallery, museum, zoo and Mt Smart Stadium, should be a doddle for someone so experienced.
So his words "tight budget" in the annual report should put Aucklanders under no illusion.
It means little, if any, new money for the city's stadiums, museums and performing arts and what money there is has to go further.
It is the search for savings and efficiencies that led Regional Facilities to propose controversial changes to the city's stadiums, which could see the Warriors move to the debt-ridden and cash-strapped Eden Park.
Rugby league fans are unhappy, Auckland Cricket does not want to leave Eden Park, but Sir Don says the city has to make more of Eden Park and the $256 million spent on it for the Rugby World Cup and beyond.
It's not only stadiums that have been in the sights of the CCO board and new chief executive Robert Domm. So has the refurbished Auckland Art Gallery, which has captured local and international acclaim.
A plan to scale back gallery director Chris Saines' role and focus the gallery on making money met a revolt by wealthy art patrons. When that failed, talk surfaced of other cost-cutting measures.
The gallery's position has not been helped by a $12.4 million shortfall by a private trust towards the $121 million upgrade, and the CCO has been hit with a $10 million bill for a new roof for the Aotea Centre.
On a positive note, Sir Don says convention business at the Aotea Centre and newly opened Viaduct Event Centre on the waterfront is going well.
Nevertheless, Regional Facilities ended the past financial year with a deficit of $11.6 million, $2.4 million worse than budgeted.
Auckland Council Investments
The political winds blowing around Ports of Auckland - the long-running industrial dispute and a Herald campaign against port expansion - have dominated Auckland Council Investments' business.
This small CCO, with a staff of a chief executive, business analyst and PA tucked away in Bledisloe House, has faced a barrage of criticism over its handling of the council's total shareholding in the ports company.
Its board, led by Financial Markets Authority chairman Simon Allen, has been accused by councillor Mike Lee of "corporate incompetence". And chief executive Gary Swift was grilled by councillor Cathy Casey over an email he sent about the industrial dispute saying: "The last thing we want is political interference."
Mr Swift denied interfering in the company's management of the dispute, saying it was an attempt to focus on the higher commercial return of 12 per cent set by the council.
In an interview for this report, Mr Swift said the CCO supported everything the port's board and management were doing to make the company more efficient and profitable, including changing labour practices to make Auckland competitive with Tauranga.
"We support them in their objectives. Does that mean I don't support them in their actions? No, it doesn't mean that," Mr Swift said.
Despite the council publicly backing Auckland Council Investments, behind the scenes senior figures have been "perplexed" over the CCO's handling of the industrial dispute.
There is also a strong view that the future of the port, including a strategic review of the ports of Auckland, Tauranga and Northland - with the potential to destroy a large amount of value in Ports of Auckland - is a political leadership question.
With this in mind, the council is thinking of abolishing Auckland Council Investment and bringing its investment in Ports of Auckland in-house under a yet-to-be-defined governance mechanism.
Auckland Council Investments' shares in Auckland Airport and a diversified financial portfolio would be managed by council's treasury department and management of the council's 100 per cent shareholding in Auckland Film Studio handed to Auckland Council Property.
The difficulties at the port company did not stop Auckland Council Investments distributing a $30 million dividend to the council in the past financial year, $3.2 million higher than budgeted.
Auckland Council Property Ltd
Watch this space. Auckland Council Property is rapidly becoming an important player in the affordable end of the Auckland housing market.
Set up primarily to dispose of about 950 surplus council properties and work with developers to achieve council objectives, the CCO is looking to take a more active role working alongside Housing New Zealand, housing trusts and the private sector to provide affordable housing.
This shift reflects a view from Auckland Council that it needs to have some "skin in the game" to progress its housing and intensification objectives by leveraging off its land holdings.
The council has been impressed at how the board under Sir John Wells has picked up the message and is willing to implement it.
In the past year, Auckland Council Property has worked with Todd Property to develop Ormiston town centre at Flat Bush in South Auckland and is making progress to use a large block of council land to redevelop the Papatoetoe town centre that will include some terraced housing. It has had a hand in the marine precinct at Hobsonville and sold $24 million of surplus properties.
Chief executive David Rankin says there are benefits on both sides in public-private partnerships. Developers can stagger payments for land as properties are sold and the CCO can reach an agreement around the intensity and quality of housing. In all cases, the CCO has to receive market value for the land.