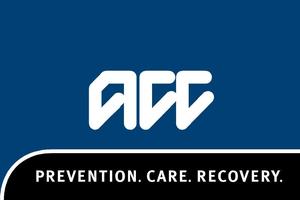 ACC has developed a privacy index to measure the reduction in privacy breaches and progress in implementing the recommendations of an independent report into such breaches.
The index will be published on the ACC website each month and will track the implementation of the recommendations of the Independent Review of ACC Privacy and Security of Information for the next three years.
The move follows a massive privacy breach in which the details of of 6700 clients were emailed to disgruntled claimant Bronwyn Pullar.
A review of ACC's privacy practices was launched following the Pullar affair and Privacy Commissioner Marie Shroff, who commissioned the report into the breaches, and former Australian Privacy Commissioner Malcolm Crompton put the problems down to "human error" exacerbated by "systemic weaknesses".
They said a culture change starting at the top was required to prevent further privacy breaches
Today, ACC chief executive Ralph Stewart said the target was to achieve an index rating of 80 by 2013 and 97.5 by the end of June 2014.
The improvement for August was a combination of fewer notified events between July and August, the appointment of staff to the privacy team to support a higher degree of governance, strong progress in establishing a support team to implement the Independent Report recommendations and the publication of information release and dispatch standards.
"Publishing the index is a practical way of monitoring ACC's progress towards making significant changes in the way client information is managed," Mr Stewart said.
"There is a clear ambition to reduce breaches to nil. However, in practice, in an organisation the size of ACC with over 40 million client documents online this will take time and commitment to achieve. Publishing the index gives the public the opportunity to monitor the progress," he said.
The ACC was taking the advice of world experts on privacy to revamp the processes and systems required to keep clients' personal information private and Mr Crompton had agreed to help ACC in changing the way it handled privacy matters, Mr Stewart said.
Key movements in the index during the month were:
* Total claims volumes (three month rolling average) were down slightly from 41,169 to 40,906
* Total notified events fell from 104 to 80
* Of the 110 recommendations noted in the Independent Report, 23 were on track to be completed by December 31.
- APNZ