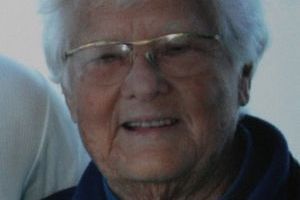 An elderly woman killed this week by a reversing car had endured a string of family tragedies and lost her daughter in a similar accident.
Friends and family of Velma Zandstra, 84, are mourning the loss of a great friend and loving woman.
She died on Wednesday morning on her daily walk when she was hit and killed by a car backing out of a driveway on Windsor Rd, Tauranga. Police are yet to decide whether to lay charges against the driver.
Mrs Zandstra's daughter, Delphine, died in similar circumstances in 2003 when her own car rolled down a drive and hit her as she collected mail from her letterbox.
Shocked family and friends told the Bay of Plenty Times yesterday they were still mourning the death of Mrs Zandstra's son, Dirk, who died after a suspected heart attack last month.
Photographs of Mrs Zandstra's smiling face shone down on her daughter, Diane Jonasen, and others who had gathered at the family home, where she had lived for the past 34 years.
"She was a loving woman who always put others before herself," her daughter said. "She had a hard life but when she was in New Zealand she said she had a good life."
Mrs Zandstra was born in Tahiti in 1927 and grew up looking after her brothers and sister after their mother died when Mrs Zandstra was just 7.
She worked hard on the land and cared for her family before moving to New Zealand aged 21, in search of a better life.
"She went to Wellington and that's where she pursued her passion for cooking," Mrs Jonasen said. "She had jobs working in boarding schools and hospitals in the kitchen cooking and she loved it."
In Wellington she met the love of her life, Hank Zandstra, who had emigrated from Holland. The couple moved from Wellington to Waverley, before settling in Wanganui where her three children were born.
After a 20-year stint in Wanganui, the Zandstra family moved to Tauranga for Mr Zandstra's work on the railway.
The couple were happily married until he died from cancer in 1997.
Mrs Jonasen said it had been a trying time for her mother, but her "strong faith" had helped her through.
Tauranga Seventh Day Adventist Church associate pastor Andrew West said Mrs Zandstra was a dearly loved member of the church community and she would be greatly missed.
"She was a generous person and highly respected within the church. She always helped with things when needed."
Mrs Zandstra's friend, Ve Faber, said she encouraged and supported youth at the church and "set a great example of how to make everyone in the community feel loved and wanted".
A service for Mrs Zandstra will be held at the Seventh Day Adventist Church on Moffat Rd on Monday, October 15, at 1pm.
For more articles from this region, go to Bay of Plenty Times