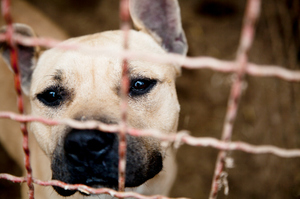 A dog that bit a female runner in Tauranga on Tuesday will be put down today.
Tauranga City Council animal control manager Brent Lincoln said the other dog involved in the attack on Fifteenth Ave would stay with its owners but would need to be muzzled in public.
"The person in charge of the dog at the time will be receiving a couple of fines. There are two dogs so there will be two fines."
The fines were for failing to control the dogs.
One of the dogs involved in killing two Welcome Bay cats on Saturday will also be put down today.
Mr Lincoln said the owner agreed to surrender the dog and pay the vet bills. The owner will also be fined for failing to control the animal.
He said the ownership of the two other dogs involved in cat attacks had not been established to a legal level.
The dogs will remain in the pound and if no one collects them by the end of the week they will also be put down.
For more articles from this region, go to Bay of Plenty Times