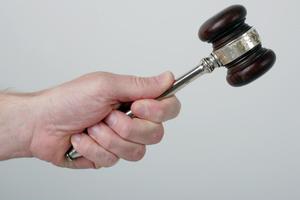 The identity of the millionaire businessman facing designer drug charges remains secret in a case described by one judge as the "battleground for the legal high industry".
Suppression orders protecting the name and business interests of the 38-year-old were lifted by Judge Claire Ryan but his defence lawyer appealed against the ruling to the High Court at Auckland for another hearing.
Police allege the Auckland man was the leader of the designer drug syndicate which made millions of dollars and was referred to as "The Boss" by his co-accused.
According to the police case, the hundreds of thousands of pills he imported were Ecstasy analogues which copy the chemical structure of MDMA [Ecstasy]. He faces 22 criminal charges, including importing Class B and C drugs.
But defence lawyer Ron Mansfield told Judge Ryan that the police case and ESR analysis was wrong and the drugs are not Class B or C analogues.
He said his client sought chemical and legal advice before embarking on his "legal high" enterprise.
Once overseas experts are engaged and ESR methodology analysed, Mr Mansfield said the error will become apparent.
Judge Ryan remanded "The Boss" in custody mainly because he was already on bail for similar charges laid in Operation Ark last November, for which the same defence will be argued.
"The Boss" is alleged to have worked closely with a British man, Craig Williams, known as "The Banker", who was living in the Metropolis tower in downtown Auckland.
The pair communicated by using Skype software and encrypted emails, a court has been told, and the police were forced to place a listening device in Williams' apartment to gather evidence.
The police allege 46-year-old Williams used a false passport to transfer $8 million from a foreign exchange outlet to overseas accounts in the 12 months before the arrests.