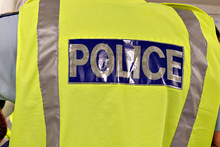 A man who allegedly bit off a police officer's lower lip has been declared mentally fit to stand trial.
Reo Rangipohewa Uerata, 29, faces charges of aggravated assault on police, driving while disqualified, threatening to kill and wounding with intent.
He appeared in the High Court at Whangarei yesterday and was bailed to reappear in December.
Uerata allegedly bit off a police officer's lower lip when stopped at a checkpoint in Kamo in February 2010.
The constable, with three years' experience on the beat, required surgery at Middlemore Hospital.
Uerata's lawyer, Doug Blaikie, yesterday maintained his client's defence of not guilty on the grounds of insanity and asked for a second report on his mental condition at the time of the alleged offending.
Uerata was declared unfit under the Criminal Procedure (Mentally Impaired Person) Act to stand trial by the High Court last September.
Consultant psychiatrist Dr Himadri Seth, who assessed Uerata on several occasions and prepared a report in July, then said he should be assessed at Auckland's Mason Clinic.
In court yesterday, Justice Paul Heath said Uerata was released back into the community and was fit to stand trial.
He ordered Uerata to comply with his medication requirements, attend clinics and not consume alcohol.
The Attorney-General ultimately decides whether alleged offenders who are committed to psychiatrist clinics should answer charges upon their recovery.
By Imran Ali of the Northern Advocate