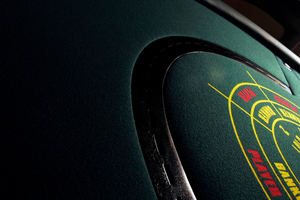 A gambler has appeared in court over allegations he tried to pull off a well-worn cheat at SkyCity's Auckland casino last Wednesday.
The Department of Internal Affairs alleges Mandeep Singh was playing baccarat, where gamblers bet that either the "banker" or the "player" will draw higher cards, and placed $200 on the latter.
A spokesman for the department, which regulates casino gaming in New Zealand, said a pair was drawn in the player's favour, and the 20-year-old won $200.
However, he allegedly shifted $100 of his chips to the "pair" section, which has odds of 12:1, meaning he would have walked away with $1300.
"Under the rules of baccarat - actually all the casino games - you're not allowed to alter your bet once the result is known - that's just a given," the spokesman said.
"Once the result was known he allegedly moved his bet from one part of the table to another."
Singh was remanded at large when he appeared in Auckland District Court yesterday while police consider an application for diversion. He is due to reappear later this month. Attempts to contact him were unsuccessful.
In a statement, SkyCity confirmed there was an incident in the casino last week.
"We will not be commenting further as it is now with the police and the courts. However, SkyCity takes the integrity of our casino operations seriously and we have extensive security and surveillance systems.
"Our staff are also highly trained in this area. We have no tolerance for cheating, and people caught cheating are referred to the police and prosecuted."
Singh's alleged attempt at cheating, known as "past-posting" in betting circles, has been used by casino cheats for decades.
In Las Vegas, some casinos employ "laddermen" who sit on high chairs above baccarat tables to look out for the move.
- APNZ