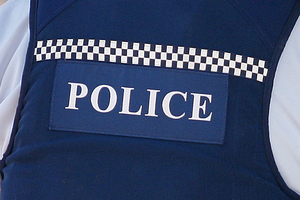 File photo / NZ Herald
Hawke's Bay police have busted a significant methamphetamine supply ring which they believe has been operating throughout Hawke's Bay and Auckland over the past year.
It was the second major methamphetamine ring taken out in as many months by the Eastern Organised Crime Squad.
Three men aged 22 to 57 appeared in the Napier District Court today on charges of supplying methamphetamine and possession of methamphetamine for supply.
One of the men has been remanded in custody and the others released on bail.
A 42-year-old man will appear in the Auckland District Court on methamphetamine charges and the unlawful possession of a pistol.
Further charges against the four men are likely to be laid in the next few weeks.
Four houses in Hawke's Bay and one property in Auckland were searched by police yesterday.
Nine ounces of methamphetamine were found in Auckland and three in Hawke's Bay.
Head of the Eastern District Organised Crime group Detective Senior Sergeant Mike Foster said the operation was the second significant methamphetamine bust for the area in recent months.
"We identified the Auckland supplier and he is now out of operation. We have been working with Auckland police who executed a search warrant north of Auckland yesterday where they found the offender as well as thousands of dollars in cash, a large amount of methamphetamine and a loaded pistol," Mr Foster said.
Methamphetamine, a large amount of cash, LSD and a boat were seized in Hawke's Bay.
Mr Foster said there were gang connections to the group and further arrests were likely.
"These people have been very active around Hawke's Bay for some time now and we believe over the past 2-3 months we have made a big dent in the supply of methamphetamine in Hawke's Bay."
- APNZ