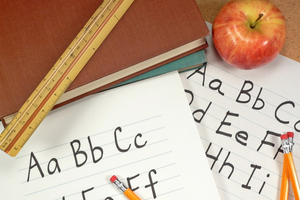 A preschool teacher, accused of rough-handling two children, has been awarded more than $10,000 after she was sacked following a flawed investigation.
Harmony May was dismissed from Fordell Preschool in rural Wanganui last February after the school's chairwoman received two complaints about Ms May touching children, which is against school policy.
A visitor to the preschool, Amanda Miller, alleged Ms May grabbed a boy's upper arm firmly, lifted him off the ground and held him under his arm while saying loudly, "You do not speak while I am speaking, and you can sit on the couch for time out."
A second complaint from head teacher Jane Bowler alleged Ms May stopped a girl from walking behind an easel by grabbing her arm roughly and pulling her down on to a mat, where the girl cried and held her arm.
The alleged rough-handling took place in late 2010, but it was not until February last year that the complaints were put to Ms May.
She admitted some physical contact with the two children but completely denied she had mistreated them.
She said the boy in the first incident had been behaving inappropriately, and the preschool's disciplinary committee agreed he had behavioural problems.
A relief teacher gave evidence that Ms May had lifted the boy under both arms, not under one, while a student teacher could not even recall the incident.
Ms May explained that in the second incident, the girl would have walked over other children, which would have led to a "possible hazard".
The preschool dismissed Ms May after it found she was unconvincing, showed no concern or remorse about the children's welfare, and tried to pass the blame onto others.
It noted the complainants stuck by what they had said, and the relief teacher's version of events was closer to Ms Miller's than Ms May's.
But the Employment Relations Authority has found the preschool's decision was flawed, and Ms May had grounds for a personal grievance.
The authority said her explanation of her actions was not accurately put to Ms Millar, and not enough emphasis was placed on the evidence of the relieving teacher.
The preschool itself acknowledged its decision related to misconduct, rather than serious misconduct, and the complaint from the head teacher was not raised until seven weeks after the incident.
Authority member Paul Stapp found Ms May was entitled to three months' lost wages, but he deducted a quarter of that amount because touching the children was against school policy and had "given rise to this entire problem".
He also found Ms May deserved compensation for hurt and humiliation, noting she was shocked and upset by the events and how she felt she was treated, but he also reduced that amount by a quarter for her contribution.
Mr Stapp ordered the preschool pay Ms May $5850 in lost wages and $4500 in compensation.
- APNZ