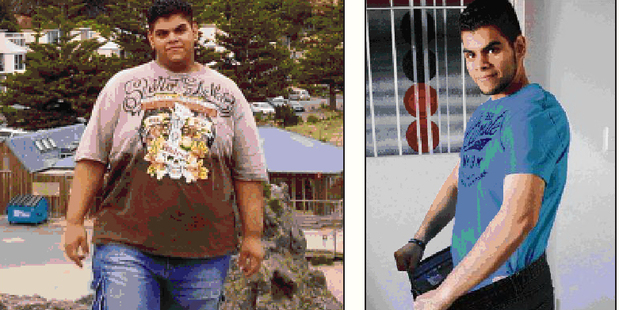 A Saudi Arabian student says he owes his life to New Zealand after he managed to shed more than 60kg since arriving in Auckland.
Ahmed Alder, 20, could barely carry his 143kg self for more than five minutes without stopping to catch his breath just over a year ago.
The electrical engineering student said he had always battled with his weight but was never able to shake it in his home country.
"I think if I didn't come to New Zealand I wouldn't have lost any weight," Alder said.
"I just sat around and I had no friends so I just started going to the gym to spend my free time."
Since joining a Club Physical gym in September last year and working with a personal trainer, Alder has dropped from 140kg to 80kg - the equivalent of 120 packs of butter.
The Te Atatu student said his personal trainer, Merv Birch, managed to encourage him to lose the weight.
"I've tried before but I didn't do as good," Alder said.
He started with cardiovascular work until his fitness improved enough for him to join boxing classes.
"Ahmed looks a lot different and he acts a lot different," gym manager May Cobb said. "These days he is always happy and smiling."
Alder said he had a lot less stress and the insecurities attached to his weight had gone too. "To be a fit person now is amazing."