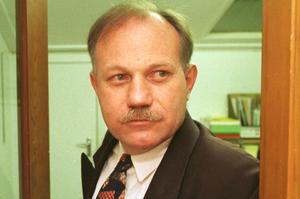 A Hamilton City Councillor is taking his own council to the Disputes Tribunal over a funding cut that could spell the end of an annual beach volleyball competition in the city.
The competition is on the international circuit and is due to be held on Auckland Anniversary weekend at the end of January, but councillor Dave Macpherson, who is also president of the Waikato Regional Volleyball Association, said he would file a complaint with the Disputes Tribunal this week over an about-turn from the council on funding the semi-professional two-day summer event.
He said the council's events sponsorship committee was cutting its contribution for the event from $15,000 to $10,000. This summer's would have been the third year it had been held, but it may now not go ahead.
"Before it started we had a three-year agreement with the city council." He said the special sand court was expensive to set up beside the Hamilton Lake. It was a free-to-the-public event that attracted 3000-4000 this year.
"The agreement was for $15,000 which meets maybe two-thirds of the total costs. The city council decided this year to reduce it to $10,000, which isn't even enough to bring in the sand."
Macpherson said by reneging on the agreement the council left the association with no choice but to pull out of the tour.
"I have given them fair warning that I am planning to lodge a claim with the Disputes Tribunal next week. We don't want to call it off, but we will have to," he said.
Mayor Julie Hardaker said the council had confirmed who it would give sponsorship to but she was unable to discuss the outcome for the beach volleyball funding specifically.
She said the budget available for events had been reduced by about a third as a result of budget constraints, as well as the council's decision to apply to be a host for the 2015 under-20 Fifa World Cup. It had to put money aside in case it was successful in chasing a host city spot. Council was meeting tomorrow on the issue.