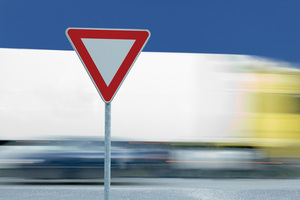 Big warning signs highlighting the Waitomo intersection as a crash zone could be the answer to fewer accidents there, Waitomo operators say.
Waitomo Mayor Brian Hanna says the answer to reducing fatalities at the intersection of State Highway 3 and 37 leading to Waikato's most popular tourist attraction is two-fold and requires improved education to tourists used to driving on the right hand side as well as changes to the roading layout.
"We need to have a national strategy on educating drivers as they come into the country and pick up rental cars. And we've got to be doing more than we are now basically because at the moment a lapse in concentration which is basically what happened the other day results in a death and that's bad publicity for us."
The mayor's calls follow the deaths of two North American tourists - Michele Smith and Kallan Stithem - at the intersection this year.
Mr Hanna had even suggested the New Zealand Transport Agency, which manages the state highways, provide 30 laminated signs for Waitomo tourist operators to put up in their facilities warning tourists to be careful of the intersection as they exited Waitomo Caves Rd.
Juno Hall Backpackers owner Allen Juno said he would happily put up a sign in his hostel to warn foreigners, but he and other operators he had spoken to thought the best answer was installing a large sign on the approach of the intersection.
"At the end of the day they just need a big 'Danger, crash zone' sign coming from our way heading out. Because that's where all the problems are. They are talking about putting round-abouts in."
Waitomo iSite manager Celina Yapp said they had been aware of the dangers of that intersection for some time, and often suggested tourists took the alternative route down Fullerton Rd to get back on the main highway.
NZTA has temporarily lowered the speed on all roads linking to the intersection to 70 from 100km/h.