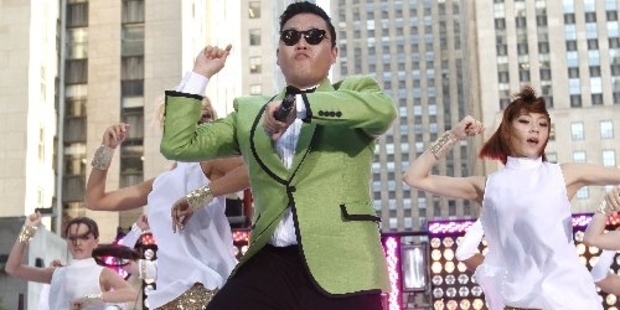 Stories making headlines across New Zealand at noon include armed police turning out to call from neighbours at war, the hard life of a parking warden and a new dance craze from South Korea.
A dispute between neighbours over a driveway sparked a full Armed Offenders Squad call-out that closed a Kerikeri road for almost three hours. Meanwhile in Hawke's Bay police were called to a funeral home when an argument broke out between family members over where the loved one's body should be taken.
A parking warden had his $3069 ticketing machine thrown into Lake Wakatipu in an "unprovoked" attack. Camaraderie is apparently vital to those in this "thankless" job.
The Gangnam Style dance craze has hit Rotorua. Meanwhile a low-cost series of workshops is being staged in Okaihau for budding hip-hop dancers.
This seal pup apparently didn't appear too stressed after being attacked by a dog and rescued by a human. Meanwhile, there's a free workshop this weekend on how to rescue beached whales.
Taxi drivers appear to be using security camera footage against each other.
The New Zealand capital for people falling over and injuring themselves in their homes is Northland.
A 14-year-old and a 15-year-old went into a Rotorua service station with a BB gun, pointed it at a staff member and one said "Give us the money or I will shoot".
A Mongrel Mob gang member is on the run after escaping from a court cell just after being sentenced to jail.
There's one mortgagee sale a week in Rotorua.
Forensic property-marking technology is being trialled in Hawke's Bay. Meanwhile the historic Waipukurau Courthouse has been given a reprieve. The tiny Whataroa Courthouse was not so lucky.
Mayor Meng Foon hopes another government might fix and open the Napier-Gisborne rail line.
Whitebaiters in the Wairarapa are being urged to play fair.
Exactly half of Ashburton's learner drivers are now failing their restricted driving test.
Volunteer firefighters and EA Networks in Mid Canterbury are giving advice to magpies.
Meanwhile the region doesn't apparently have a drug problem, its just more people are apparently reporting drug crimes.
A five-fold rise in notified whooping cough cases this year in Otago and Southland is apparently being downplayed.
Meanwhile Dunedin geographer Nicolas Cullen has been wandering through a passage that had probably not been ice-free for 10,000 years.
Top trending topics on Twitter in NZ at noon are unchanged for a week now and #broken. Meanwhile, trending in Ireland is #taken, #GMD3TakeMeOut, #teamdori, #randomplacesivebeen, Liam Neeson, #irishbizparty, Dortmund, #primaryschoolmemories, #mcfc and #SchoolMemories.