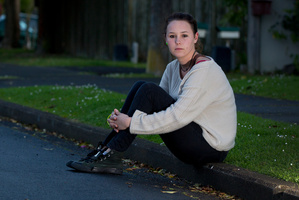 Police were happy to report a decrease in vehicle crime this year - but one Auckland victim does not believe the statistics.
Michaela Palacio contacted the Herald, furious with the police response to her car being stolen. She said that based on her experience, and that of friends in similar situations, the figures did not ring true in her mind.
"The amount of cars being stolen is outrageous. Who's out to stop them? Not the police, that's for sure," shesaid.
Police reported yesterday that nationally there had been a 3.5 per cent decrease in the number of vehicles stolen. In 2010/11, 20,345 vehicle thefts were reported compared with 19,642 in the year ending June 30.
The number of thefts from cars also dropped, by 5.2 per cent. There were 37,954 break-ins reported in 2010/11 which fell to 35,976 in 2011/12.
Miss Palacio's car was stolen from outside her mate's house in Albany last month and she reported it to police as soon as she realised it was gone.
She said police asked for the make of the car and the registration but did not want any further information she was offering, including photographs.
This week she got a letter from police saying they could not find her car and her case had been "filed".
She understood police had higher-priority work to do, but felt they "do not care whatsoever" about stolen cars.
"Is that because they get no revenue from finding stolen cars? I think everyone should be angry about this. What makes it easier for these thieves is that they are not getting caught for it. It's pretty much a free pass - take what you want."
Miss Palacio said several friends had also had cars stolen recently and were unimpressed by the police response. One found his car days later and asked officers to come and fingerprint it before he moved it. They refused, she said.
"How are people supposed to feel safe living in a place where cars are stolen from right outside your house? The police are supposed to keep everyone and their things safe, yet stolen cars get flicked over their shoulder.
"Everyone needs to be aware of this ... these low lives are just taking what they want. This is becoming a serious issue in New Zealand and we need to do something about it."
As part of the police Prevention First strategy, officers will be targeting high-risk "hot spots" where cars are stolen or broken into.