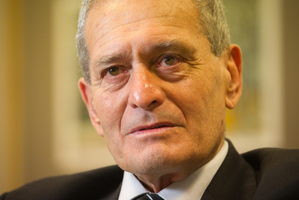 Unity despite diversity was the message leaders gave at a Wairarapa hui to celebrate the Maori Parliament movement at Papawai Marae over the weekend.
Professor Sir Mason Durie, the keynote speaker at the poroporoake held at Rathkeale College for around 300 people on Saturday night, talked about how the kotahitanga movement could be taken forward 110 years after the last sitting of Maori Parliament.
Iwi representatives who had travelled from as far away as Brisbane and Auckland heard about the history of the Maori Parliament movement and reflected on the political position of Maori today.
Sir Durie said despite what the media may imply, diversity among Maori was a strength, not a problem.
"What is the goal of kotahitanga? Is it for everyone to sing the same song, or for everyone to listen to many songs?"
He said past attempts at Maori unity had come apart because of the decision-making processes they used. "If you create winners and losers, you lose the spirit of kotahitanga."
Sir Durie suggested that kotahitanga move forward with several principles: recognition of whakapapa, commonalities and diversity, allowing Maori to be Maori and thinking about the future.
Green Party co-leader Metiria Turei said that Maori had been focussed for a long time on developing leadership for government, and now it was time to nurture it at a grassroots level. "That's where we start. If we are to have a resurgence in kotahitanga we need commitment to our marae and hapu leadership."
For more articles from this region, go to Wairarapa Times-Age