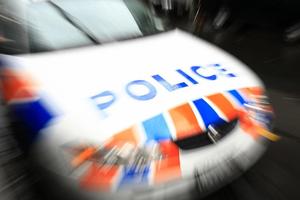 Thieves have stolen uniforms and an ID card giving them access to the red zone and residential homes in Christchurch.
Five vehicles were broken into overnight at a group of flats on Champion St, St Albans, said a police statement.
Some of the stolen items include Aotea electrical blue overalls, a Fletchers orange fluro uniform and a Fletchers ID and red zone security pass with the number 16140.
Other items include Fletchers and Ward Demolition order books that could be used as cheques with suppliers, two Fletchers radios and a Ward Demolition fluro uniform.
Police are warning residents, business's and contractors to be aware that
these items may be used to gain goods, services or entry into homes.
Anyone with information is asked to contact Constable Matthew Reeves on (03)
3637400.
Alternatively, to provide information anonymously contact Crimestoppers on
0800 555 111.
-Herald Online