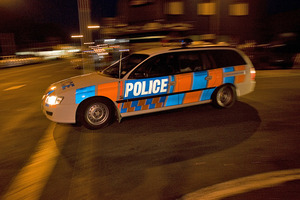 A taxi driver feared he was going to be killed when he was beaten and robbed but that is not stopping him from getting back in a cab.
Kamal Hossain, 43, was punched and robbed of about $400 cash, keys and his iPhone when he arrived to pick up three passengers near the rail crossing on Matapihi Rd about 9.30pm on Wednesday.
"I was scared at the time. I was thinking 'maybe I'm losing my life'. There were three strong people. Without anything wrong they started hitting me.
"I was concerned that if they had a knife or a gun they could kill me," he said. "There were no street lights. Nothing. Just my car lights."
Mr Hossain gave up trying to protect the car and ran to a nearby house for help, while at the same time calling the police.
The Tauranga resident believes the men intended to steal the car but were unable to get it started as it was a hybrid-electric vehicle.
"When they failed to drive the car away, I could see them running," he said.
Mr Hossain was recovering at home yesterday when the Bay of Plenty Times visited him.
"I'm okay now. I went to the doctor. It's only bruising."
He said his wife and son overseas wanted him to go back to Bangladesh but he has no intention of leaving New Zealand.
"I feel lonely and am missing them ... but police are helping me. This is a totally safe country."
Mr Hossain relies on work in kiwifruit orchards to make a living but fills in as a taxi driver from time to time to supplement his income.
The attack came about a week into a two-week stint filling in for a friend while he was overseas.
Despite the scare, Mr Hossain plans to be back in the cab again today. "It happens. A lot of taxi drivers have this happen. Still people need to work. I need to be careful.
"Unfortunately it was my bad luck but I'll be okay. I need to be strong," he said.
Police have charged three men with aggravated robbery.
The identity of one cannot be revealed.
Avenues man Joshua Strickland, 21, and Tyson James Duncan, 17, from Maungatapu, each faced a joint charge of aggravated robbery in Tauranga District Court yesterday.
Police opposed bail for the pair, who were remanded in custody by consent.
Both men, who are yet to enter pleas to the charges, are due back in court on October 4.
The third defendant, a 19-year-old Tauranga man, was granted interim name suppression when he appeared in the same court.
He was granted bail on strict conditions.
For more articles from this region, go to Bay of Plenty Times