135 Housing NZ homes in Auckland worth more than $800,000 each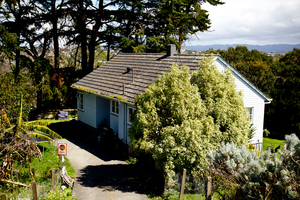 Some tenants of million-dollar state homes in some of Auckland's most exclusive suburbs are paying just $50 a week in rent.
The Herald has been given a list of all Housing New Zealand stock worth more than $800,000.
Of the tally of 135, all of which are in Auckland, 32 are in Westmere and 30 in Orakei. All but four are in suburbs where prices have soared in the past year.
Sixteen are worth more than $1 million, with the occupants of three houses - in Orakei, Ponsonby and Westmere - paying about $50 a week in income-tested rent, and another three paying $84, $64 and $62 respectively.
If sold off for their combined value of $17 million, about 42 homes worth $400,000 could be purchased, which the Opposition said would help ease the corporation's housing shortage. Just over 4000 people are on the waiting list for homes.
Housing NZ would not give the homes' addresses for privacy reasons, but the Herald used Quotable Value to locate and visit a handful.
Five homes worth $1 million or more, in Orakei, Ponsonby, Westmere and Freemans Bay, were surrounded by million-dollar renovations and had large sections and views of the city - some of the harbour. But they were in poor condition, with holes in the exterior, graffiti on fences and sections littered with rubbish. The most expensive was a $1.3 million property in Takitimu St in Orakei.
But it is likely to be sold soon, as the Herald revealed yesterday that one of the tenants, Michelle Hawke, had been convicted of benefit fraud.
Another property was a $1.28 million weatherboard house on a 1568sq m section in Savage St in Westmere. The area is one of the latest suburbs where house prices have reached $1 million or more.
Monkeys can be heard shrieking from the Auckland Zoo, which is one road over, and the section looks out over the Waitemata Harbour.
Maria Tutai, 39, has lived at the home with her partner and four of their children, aged between 5 and 18, for seven years. The cafe worker said she had been living in Te Atatu but the rent became too dear. Housing NZ helped her to live closer to St Joseph's Catholic School, where she went as a girl and wanted to send her own children. She pays about $380 a week.
When told her home was one of the most expensive, Ms Tutai said: "I had an idea because of the view and everything and everyone was renovating around here."
Labour's housing spokeswoman, Annette King, said the homes should be sold.
"A place that's worth $1.3 million could provide three houses. I have no problem with state house tenants being rehoused into another house, a suitable house, if it's going to enable more families to be housed."
Sean Bignell of Housing NZ said it usually looked at selling homes worth more than $700,000 when they became vacant, but occasionally looked at selling tenanted properties.
"We recently transferred an Auckland tenant so we could sell the house as it was next door to another vacant state house and when sold together the combined value was higher than if sold separately."
Mr Bignell said the department's total stock was worth $1.5 billion and, at August 31, it had 69,349 houses nationally and 30,547 in Auckland.
Living large
State homes among the most expensive in NZ
Takitimu St, Orakei
$1.3 million, 1941 weatherboard on 1535sq m
Savage St, Westmere
$1.28 million, 1940s weatherboard on 1568sq m
Trinity St, Ponsonby
$1.2 million, pre-1914 weatherboard on 619sq m
Ponsonby Tce
$1.13 million, pre-1914 weatherboard on 458sq m
Beresford St West, Freemans Bay
$1.04 million, pre-1914 weatherboard on 484sq m
Source: Quotable Value