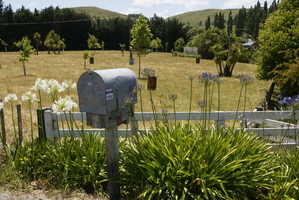 Three more arrests have been made in relation to a series of Canterbury mail thefts.
Rolleston police Constable Liz Johnson said three teenagers, aged 17, 18 and 19, were arrested on Friday after police stopped their car in Hornby.
They were charged with stealing mail from letterboxes across the Selwyn District in the last few weeks.
They allegedly used details on the stolen mail to phone homeowners and convince them to hand over personal details that allowed thieves access to their bank accounts.
It is alleged $41,850 has been stolen from several accounts.
The arrests follow that of a Springston mother and son, Helen Cameron, 52, and Benjamin Cameron, 17, who allegedly allowed their bank accounts to be used by thieves to deposit fraudulently obtained money. It's alleged that cash was then withdrawn from their accounts and shared by the group.
The pair appeared in Christchurch District Court last week and did not enter a plea.
They have been remanded to reappear next month.
Police allege the Camerons are known to the mail thieves who duped banks into allowing them access to accounts through documents like bank statements taken from letter boxes.
Constable Johnson said the offending happened during the day and night.
Mostly rural delivery mailboxes were targeted.
One victim had left a $4850 cheque in his letterbox with the flag up, intending for it to be collected by the mailman in the morning.
It was stolen overnight.
Constable Johnson urged residents to be more astute about giving confidential information over the phone.
"Bills and bank statements can be accessed over the internet and printed out at home, rather than being posted," she said.
The 17-year-old man has been charged with two counts of obtaining by deception and one of unlawfully opening mail.
The 18-year-old and 19-year-old will appear in court charged with four counts each of unlawfully opening mail.
- APNZ