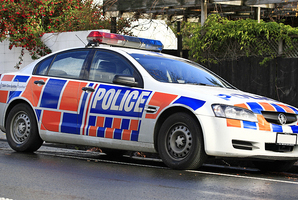 Photo / Martin Sykes
Police scoured the sea and beaches in and around Tauranga Harbour late last night after an aggravated robbery of a taxi driver. Two young men were arrested this morning after police tracked a trail around the shore of Matapihi to Tauranga's Harbour Bridge.
The incident occurred on Matapihi Rd about 9.30pm.
The 17 and 21-year-old suspects are expected to appear in Tauranga District Court today.
for more articles from this region, go to BAY OF PLENTY TIMES