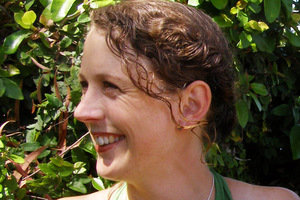 A coroner has called for urgent law changes and more education for hunters in just-released findings into the death of a Lower Hutt school teacher killed by a hunter illegally spotlighting for animals.
Rosemary Ives, 25, was fatally shot by Andrew Mears while camping with her partner in Kaimanawa Forest Park near Turangi in 2010.
Mears, who was "spotlighting" with a group of friends, mistook Ms Ives' head-lamp for deers eyes as she was brushing her teeth.
Mears, 27, was jailed for manslaughter and was released this year, having served 11 months of his two-and-a-half year sentence.
At a coronial hearing in March, Ms Ives' mother, Margaret McFarlane and Ms Ives' brother, Tom, agreed the tragedy highlighted the need for a crackdown on illegal spotlighting, which is only allowed on public conservation land under special permission for pest control.
Rotorua Coroner Dr Wallace Bain today echoed those views in a raft of recommendations released today, and has called for the Law Commission and the Government to "urgently investigate" the rules and regulations applying to hunting deaths.
For those who failed to properly identify targets, he called for harsher penalties.
"Whether in order to emphasise the extreme seriousness of hunters shooting dead other human beings because their targets have not been properly identified, the time has come that the more appropriate charge should be manslaughter."
As Dr Bain earlier detailed in previous findings into the hunting death of William Gillies, he further recommended that "careful consideration be given to making offences in hunting situations, ones of strict liability so that the hunters have to establish that they have complied to the appropriate standards required with the Arms Act and the Arms Code".
Spotlighting on any land to which the public had access should be a specific offence, he said.
Dr Bain also recommended more education and messages to hunters over the obligations under the Arms code and general firearms safety and hunter training.
This should place "special emphasis" upon the identification of targets and the risks highlighted with snap shooting, buck fever and the use of high-powered telescopic sights, he said.
Further, he wanted hunting laws to make it clear that "associates and those involved in a joint hunting enterprise, such has occurred here, should have culpability either the same as the principal offender (shooter) or at a far higher level than occurred in this case".