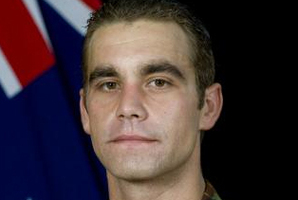 Police and the NZ Defence Force have named the soldier who went missing in a lake near Waiouru.
Private Michael Victor Ross, 29, from Kaitaia, has not been seen since he fell overboard from an inflatable boat while returning from a training exercise at Lake Moawhango about 5.40pm on Tuesday.
Ruapehu Area Commander Inspector Steve Mastrovich said police and NZDF are doing everything possible to find Private Ross and return him to his family.
"Sadly there is little chance of finding him alive given the length of time he has been missing and our focus now is the recovery operation."
Private Ross is a rifleman with 1 Royal New Zealand Infantry Regiment (1RNZIR) based at Linton.
He enlisted into the NZ Army on 19 August, 2009 and was posted to 2/1 Royal New Zealand Infantry Regiment (2/1 RNZIR) at Burnham.
The Defence Force said he is an experienced soldier, who served in Timor Leste in 2011.
Search teams, including police and Defence Force personnel, were unable to find the soldier after a second day of searches yesterday.
Water conditions were calm this morning and navy divers with sonar equipment, who arrived yesterday, would begin their search today.
The police national dive squad was deployed to Waiouru on Tuesday but given the depth of Lake Moawhango, it was able to conduct only a shallow search around the shoreline of the lake.
Water and shoreline searches resumed after a briefing at 7am today.
About 100 people are involved in the search, many of whom are Defence Force personnel.
The New Zealand Defence Force have informed Private Ross' next of kin and will provide appropriate support.
Commander headquarters training and doctrine Colonel Evan Williams said the Defence Force is continuing to assist police with the operation.
- nzherald.co.nz and APNZ