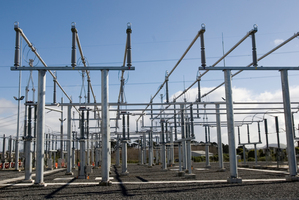 Power has been restored to the majority of 1400 Lower Hutt residents who had their power cut today when a substation caught fire.
Wellington Electricity spokesman Hugo Armstrong said the small substation, based at the Woburn Masonic Village on Wai-Iti Crescent, caught alight about 11.40am.
There were reports of an explosion, but Mr Armstrong was unable to say how big it was.
A generator was being installed at the site to service the residents in the immediate area who were still without power, he said.
The substation was extensively damaged and would need replacing, which was expected to happen today.
Mr Armstrong said the company would try to find out what started the fire.
"The problem with fires is that some of the evidence goes up in smoke.''
No injuries from the fire or explosion had been reported.
- APNZ