Nine New Zealand authors chosen among children's 50 most-loved books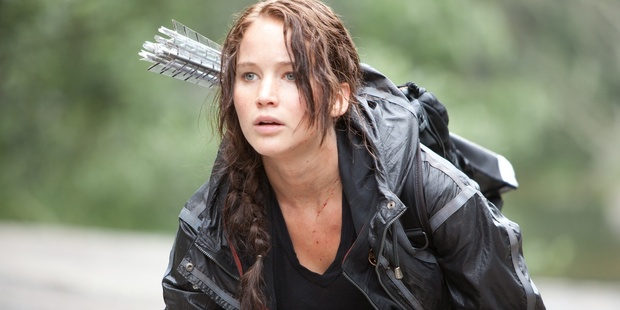 New Zealand's favourite children's book is a dark thriller in which children fight to the death for the amusement of a television audience.
The Hunger Games series by American author Suzanne Collins has won top spot in this year's Whitcoulls Kids' Top 50.
The Harry Potter series won second place, with Diary of a Wimpy Kid stories by Jeff Kinney third most popular.
The release of The Hunger Games film this year helped elevate the book series from number five on the list in 2011.
The thriller features a capital city that holds the rest of the nation to ransom and forces children from the suppressed districts to compete against each other in a televised fight for survival.
The book series is almost as popular with adult readers - it was number two on the Whitcoulls Top 100 list this year.
The Whitcoulls Kids' Top 50 books list was compiled from thousands of votes made by New Zealand families.
Nine of the 50 titles are by New Zealand writers, with Lynley Dodd's classic Hairy McClary from Donaldson's Dairy best placed at number four.
Whitcoulls book manager Joan Mackenzie said classics by Dr Seuss, Roald Dahl, Margaret Mahy and Enid Blyton were on the list as well.
"The old favourites truly stand the test of time and it's gratifying to know that a good book is as valued today as it ever was," she said.
For the first time voters were asked to pick their favourite children's author. Most-loved was Roald Dahl, who topped the list with seven books.
They included Charlie and the Chocolate Factory (8), The BFG (10), The Twits (18), Matilda (19), James and the Giant Peach (36), The Witches (39), and Danny the Champion of the World (43).
JK Rowling was second, with Margaret Mahy third.
Mahy, one of New Zealand's most acclaimed literary figures, died aged 76 in July. Three of her books made the top 50.
Top 10
1. The Hunger Games series, Suzanne Collins
2. Harry Potter series, JK Rowling
3. The Diary of a Wimpy Kid series, Jeff Kinney
4. Hairy McClary from Donaldson's Dairy, Lynley Dodd
5. The Very Hungry Caterpillar, Eric Carle
6. The Gruffalo, Julia Donaldson
7. The Wonky Donkey, Craig Smith
8. Charlie and the Chocolate Factory, Roald Dahl
9. Skulduggery Pleasant, Derek Landy
10. The BFG, Roald Dahl

For the complete list: www.whitcoulls.co.nz