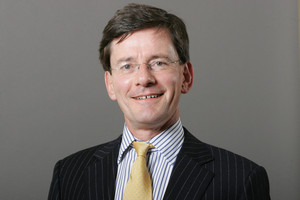 Taxpayers spend $6m sending officials to Frankfurt
Thirty-two public servants are flitting to Frankfurt for a controversial book fair, which New Zealand is attending as a guest at a cost of $6 million.
A Herald on Sunday survey has revealed more than two dozen public servants, including Arts Minister Chris Finlayson and Deputy Prime Minister Bill English, are heading to an opening party in Frankfurt on October 9, the day before the four-day fair opens.
The Frankfurt Book Fair is the biggest in the world, attracting around 7500 exhibitors from more than 110 countries. New Zealand has guest of honour status.
Apart from the two ministers and their press secretaries, 28 staff from various ministries will attend. Tourism New Zealand and the new Ministry of Business, Innovation and Enterprise are sending staff from their overseas offices and one New Zealand-based staff member each.
The Ministry of Culture and Heritage is sending seven staff, and Treasury has two officials going.
English will open the October 9 party.
This is in addition to the cost of sending 60 authors at an average cost per author per visit of $6000-$7000.
New Zealand is spending the cash to be at Frankfurt, despite government policy which encourages development of opportunities mainly with Asia, followed by South America and Russia.
As Minister for Culture and Heritage, Finlayson used $1.8m from the cultural diplomacy international fund for Frankfurt, contrary to the fund's primary target region being North Asia.
A spokesperson for Finlayson said the fund was available for any activities anywhere in the world and not confined to those from the priority region.
"It has been used for the Rugby World Cup and now for Frankfurt. We didn't know about Frankfurt when the priority region was decided."
Tourism New Zealand will use the Book Fair to boost New Zealand's profile in Germany.
"It is not about what happens at the fair but the wider 'buzz' about New Zealand," said spokesman Chris Roberts.

The German trip
Authors: 60
Minister and Ministry of Culture and Heritage: 9
Ministry of Foreign Affairs and Trade: 8
Minister and Treasury: 4
Tourism New Zealand: 3
Education NZ: 3
Creative New Zealand: 3
NZ Trade and Enterprise: 1
Ministry of Business, Innovation and Enterprise: 1