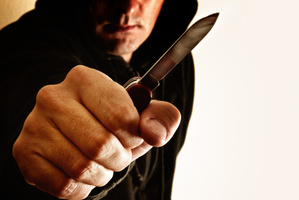 An 18-year-old man has been slashed in the throat during a fight in Whangarei early this morning.
At about 2.10am the victim was in a brawl with two other men in Whangarei CBD. He is currently in Whangarei Hospital after undergoing emergency surgery.
His condition is not life threatening and he is expected to make a full recovery, police said.
A 17-year-old man has been arrested and is to appear in the Whangarei District Court on Monday.
Police are appealing for any witnesses to contact the Whangarei Police Station on 430-4500.
- heraldonline.co.nz