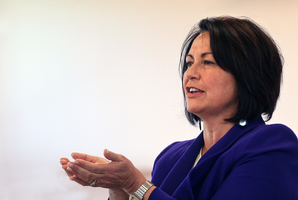 Prime Minister John Key has defended Minister of Education Hekia Parata's handling of a sensitive proposal that involves closing and merging some Christchurch schools.
Confusion unfolded over last week's announcement that 13 Canterbury schools could close and another 18 merge in a proposed $1 billion reshape of education in the region.
Mr Key blamed media outlets who broke an embargo for the confusion and distress in Christchurch over proposed changes.
He defended the way the announcement was handled saying the only other option was asking schools to keep the news quiet and that wasn't possible.
"We asked the media to respect an embargo and in my experience the vast, overwhelming bulk of New Zealand media are very responsible and one part of the media didn't."
He said people in Christchurch were not upset about the process in which the decisions were delivered, but the decisions the Government has made.
"These situations around schools closures are always emotional. I completely understand that.
"It's really important that we get this right for Canterbury, this is a $1b spend in the next 10 years and we need to spend it in the right places.
"We have to make those decisions, because that's what's in the best interests of those communities in the long term, even if it creates some degree of anxiety with parents.
"People are often fearful of the unknown, I accept that."
- APNZ