Police find iPods, cellphones, laptops and jewellery in top hotel apartment.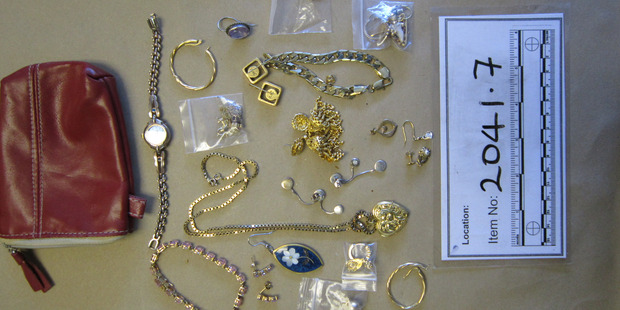 Laptops, cellphones, iPods, cameras and jewellery worth thousands of dollars were seized by police after a raid on the tower wing of the Heritage Hotel in downtown Auckland.
The couple who live there, Paul Clark and Michelle Newton, were charged with possession of methamphetamine for supply last week and more stolen property charges are likely to be laid.
Newton, 49, was bailed to live at the Heritage tower but the 52-year-old Clark was remanded in custody despite only 1g of P being found in the apartment.
In seeking bail, defence lawyer David Niven said the small amount of methamphetamine was for personal use and Clark was the sole carer for his partner, who recently had major surgery.
Much of the property police seized was old and broken, said Mr Niven, and his client repaired and sold it for income.
In opposing bail, the police alleged the couple were supplying methamphetamine in exchange for stolen goods.
More than 100 cellphones, 30 laptops, cameras, iPods and jewellery were found in the apartment.
Judge Anne Kiernan said Clark had failed to satisfy her that bail was appropriate.
While only a small amount of methamphetamine was found, she said the police had found the "trappings of a drug dealer" including a handwritten "tick list" ledger of customers, as well as scales and snaplock bags.
She noted the police submission that "stolen property was often used as currency for drugs" and the serious allegation that Clark was committing crime to supplement his lifestyle as a sickness beneficiary.
The couple will reappear in the Auckland District Court on October 5.
Detective Sergeant Phil Cox, of the Tactical Crime Unit, said his team was now sorting and photographing all the items seized from the apartment in a bid to find the owners.
The police had identified a further 25 offences, ranging from theft to burglary, linked to the property dating back to 2009.
Mr Cox said reuniting property with the rightful owners was hard work but police had already returned one family heirloom to an Auckland woman.
Many of the cameras and phones contained photographs which he hoped people would recognise.
Do you recognise these items or people?
Email Detective Sergeant Phillip Cox at tcu.ak.central@police.govt.nz