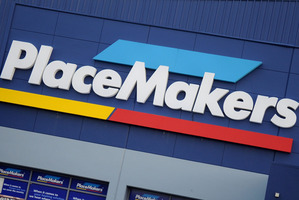 Placemakers stores around the country have joined six South Island Mitre 10 outlets in banning the sale of butane-based products to anyone aged under 18.
Chief Coroner Judge Neil MacLean revealed last week that 63 people had died in butane-sniffing incidents since 2000, and Associate Minister of Health Peter Dunne asked those selling the potentially fatal substance to take more responsibility.
Placemakers' chief executive John Beveridge said the decision to ban the sale of butane-based solvents to under 18-year-olds across all of its stores was "being a responsible corporate citizen".
"We don't want to be part of the problem".
Mr Beveridge called on smaller retailers to follow Placemakers' lead, saying it was difficult for the Government to act on butane-based products.
"I hope smaller retailers take the lead. The size of the business is not an excuse; we all have a social responsibility.
"There are lots of things that we sell in our stores that are potentially hazardous. Legislation is not going to be the answer to everything."
Other retailers such as The Warehouse and Bunnings Warehouse are reviewing their policies and educating staff to refuse sales if they are suspicious.
Judge McLean called on the Social Development Ministry to lead a cross-agency approach to cut the number of deaths. Government ministers agreed such an approach was required but passed the buck on who should lead it.
Mr Dunne congratulated retailers on the voluntary ban.
"I'm not putting the finger on retailers, as I think they have a difficult job - but they are the frontline for this.
"If they are prepared to put an age restriction on, then I would certainly welcome that and I would be keen to talk to them about how they can enforce it.
"I think that obviously the figures that the Chief Coroner disclosed were of concern and I am not surprised there has been this level of reaction. I think it's been good and positive and I congratulate them."
New Zealand Drug Foundation head Ross Bell praised retailers who recognised a responsibility to their communities but said the Government had to step up too.
"We can't put it on retailers to take all responsibility for this. The coroner highlighted that in his report showing that there have been occasions where the Government has dropped the ball by ignoring previous coroners' reports.
"A lot of agencies, including ourselves, have been complacent."
apnz ks cr gf
- APNZ