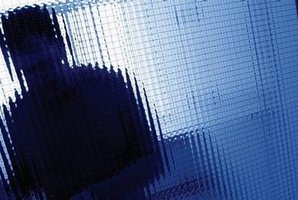 A man who crept into a house and indecently assaulted a young girl in her bedroom is suspected of getting away with a similar crime in the same area more than a year ago.
Police investigating the assault on the seven-year-old girl in Mt Maunganui this month are reviewing an unsolved crime on a teenage girl, committed 18 months ago.
Detective Sergeant Darryl Brazier says police are eager to catch the "confident" criminal before he offends again.
"I can tell you that he's clearly confident enough to enter someone's home, possibly not knowing whose home it is, and he's confident enough to carry out his offending," Mr Brazier said.
"Whether [that confidence] is enhanced by alcohol or drugs, I don't know, but it's a concern that this man is confident enough to commit these crimes.
"That's another reason why it's important we find this guy."
The young girl assaulted overnight on September 4 was woken by a man who broke into the family's home and entered the bedroom she shared with her younger sister.
She gave a detailed description of the man to police, who have linked the incident to a similar assault of a teenage girl at another Tauranga home early last year.
The woman was at home with her partner at the time of the assault.
"We are reviewing that file to see if there's any connection ... simply because of the type of offence and the proximity of offending," Mr Brazier said.
"We're keeping an open mind."
Police have drafted a list of more than 20 suspects, including known paedophiles in the area, who fit the general description given by the girl assaulted this month.
Some of the suspects are also tip-offs from the public.
"The list is extensive and it's not just of people who live in and about that area but also from all over the Bay of Plenty," Mr Brazier said.
Police will try to match the offender using DNA evidence.
The family of the young girl have moved out of their Oceanview Rd home where the incident happened.
"She's coping very well for a seven-year-old," Mr Brazier said.
"Of course her parents have the stress that goes with this and they are also coping remarkably well. We want to catch this offender before he does it again."
Mr Brazier stressed that people should report suspicious behaviour before it was too late.
"The message is that if you see anybody acting suspiciously, call the police. Let us decide whether it's something we should deal with, not just let it go and find out the next day that something's happened.
"[The assault of the young girl] happened some time overnight ... it's a fairly busy thoroughfare, there's a lot of traffic around. I'm suggesting someone may have seen this offender after the crime because ... he's obviously walked from the address."
He is described as a Maori man in his 30s with mohawk hair-style and earrings in his left ear.
He was wearing a blue jacket with white stripes, knee-length shorts with a Maori design down both sides and black running shoes.
Anyone with information should call police on 07 577 4300 or Crimestoppers on 0800 555 111.
- APNZ