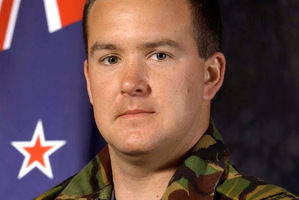 It has taken 29 months - but the full report into the fatal Anzac Day crash is about to be made widely available to the public.
When the Herald started investigating the crash, the New Zealand Defence Force couldn't immediately provide the report of the Court of Inquiry investigation into the crash.
They didn't have an electronic copy available to send and didn't have a copy on the Royal New Zealand Air Force website.
After a couple of days waiting for a paper copy to be found and copied, the Herald arranged to have an electronic copy leaked.
For the parents of Ben Carson, who died in the crash, the report is a massively important document.
"If they are being open, they should put it on the net," said Andrew Carson. "The only reason you don't put it on the web is because you don't want people to read it."
It is sobering reading. It spelled out many of the reasons Ben Carson and two others died in 2010. The air force's safety structure was overburdened. There were more than 500 flight safety events which had not been investigated. It found previous recommendations from fatal accident investigations had not been acted on. The command structure was tangled, standing orders were unclear.
"It definitely should be online," said Mr Carson. He asked how else were the public meant to see it?
According to the NZDF, the drive for accountability was initially met through media briefings at which printed copies were distributed. After that, if the public want a copy they can ring the air force and ask for a copy to be posted.
Defence communications director Fiona Cassidy said the reports usually had details removed to protect the identity of people. It avoided making electronic copies available in case it led to redactions being reversed and identities revealed.
She said it was wrong to interpret the lack of availability of the report as showing "we lacked transparency as an organisation".
So, as a result, the report would be made available online, she said.
The defence force had previously been criticised for not making investigation reports available. In 2010, it led to the mistaken belief an RNZAF sergeant was responsible for the fatal explosion which killed him. Then-Chief of Defence Force Lieutenant General Jerry Mateparae said: "Where we can, we release these Court of Inquiry reports because we are a public organisation, and as such we have a duty to be open and transparent."